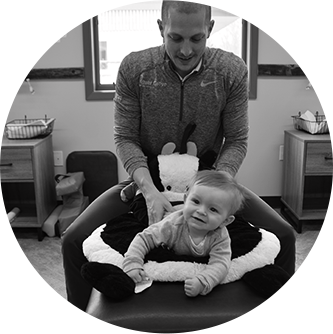 Whether you want to get out of pain so you can hit the gym again or desire to stay well so you can you play with your kids or grandchildren, we are here to help at Inver Grove Chiropractic. Our three Inver Grove Heights Chiropractors Dr. Ross Crain and Dr. Amy Crain are passionate about helping patients achieve their health goals and live vibrantly.
Offering Natural Chiropractic for All Ages
Did you know that people of all ages, from days-old infants to active seniors well into their golden years can benefit from safe and effective chiropractic care? We love to be able to help people of every age and stage live a happy, healthy life, free from nervous system interference.
---
Featuring a Full Suite of Services
Under One Roof
If you've been on a quest to optimize your health and achieve wellness you don't have to run all over town to multiple practices to get the services you need and want. At our modern practice, our professional team members provide chiropractic care, massage therapy, nutritional counseling and personal training. Not only can you save time but you also can save money with our one-stop facility.
Providing Flexible Care When You Need It
We offer convenient appointment times to suit your schedule. Monday through Thursday we feature regular adjustment appointments as late as 6:00 p.m. For new patients, we provide appointments as late as 6:45/7:00 p.m. Monday through Wednesday we offer regular adjustment appointments as early as 9:00 a.m. and on Fridays we are available starting at 7:00 a.m. We have Saturday appointments too. In most cases, we can get patients in on the same day or within 24 hours.
If you've been searching for Chiropractors in Inver Grove Heights, look no further. Discover for yourself the incredible difference that natural health care can make in your life and the lives of your family. Contact us today to book an appointment!