Meet the Doctors
DR. ROSS CRAIN
Chiropractor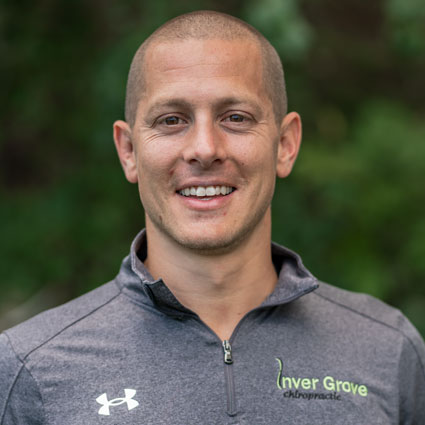 Dr. Ross started seeing a chiropractor when he was 1 year old to help with ear infections. After that, he got adjusted regularly to stay healthy, prevent injuries, and for injuries that occurred while wrestling. Since he was little, he always dreamed about becoming a chiropractor and helping others. Dr. Ross loves helping people improve their lives through chiropractic and a wellness lifestyle. He enjoys seeing all patients that includes infants, children, families, athletes, and the elderly.
He received his bachelors of Science degree in Kinesiology from the University of Wisconsin Eau Claire. After Eau Claire, he then received his Doctorate of Chiropractic at Northwestern Health Sciences University. After Graduation, Dr. Ross practiced at Woodbury Spine Wellness Center for 2 years before taking over at Inver Grove Chiropractic. He is very passionate and great with kids! Most of all, he is excited to be practicing with his wife, Dr. Amy.

DR. AMY CRAIN
Chiropractor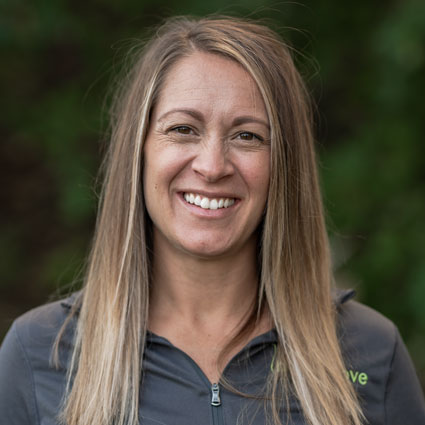 Dr. Amy started seeing a chiropractor for a sports injury in high school. She had great results, which allowed her to continue her passion of playing sports. Without chiropractic, Amy would not have been able to run Division 1 track at North Dakota State University. This motivated her to become a chiropractor so she could help people live healthier lifestyles. Dr. Amy loves to see people of all ages but is passionate about seeing families, children, and athletes. She loves to educate patients on their health and how to live optimally well.
She received a Bachelors of Science degree in Exercise Science at NDSU. Amy then went on to Northwestern Health Science University where she got her doctorate in Chiropractic. She's so excited to be working with her husband and doing what She loves!

DR. EMILY MORIS, DPT
Physical Therapist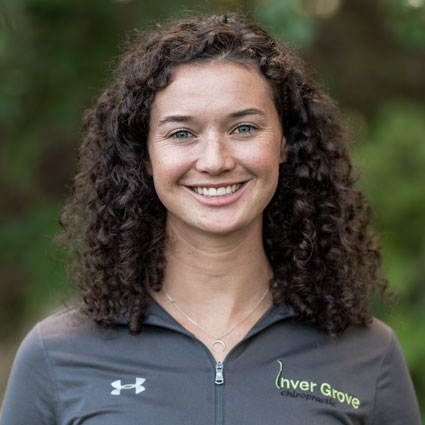 Dr. Emily was introduced to physical therapy following a soccer injury while playing at Minnesota State University, Mankato where she earned her Bachelors of Science in Exercise Science. With her interest in the medical field and love for exercise, her personal experience in physical therapy ended up being the perfect introduction to her career path. She went on to earn her Doctorate of Physical Therapy at Azusa Pacific University in California.
She knew she would return back to Minnesota after school to be able to spend time with her family/friends and enjoy the wonderful four seasons of Minnesota! She is passionate about helping athletes return to sport and helping all individuals to be active while being pain-free! Dr. Emily can be found enjoying the outdoors, playing board games, and loving her black lab, Ruby!
---
Chiropractors Inver Grove Heights | (651) 451-1012