Meet the Inver Grove Chiropractic Team
Lindsay Unglesbee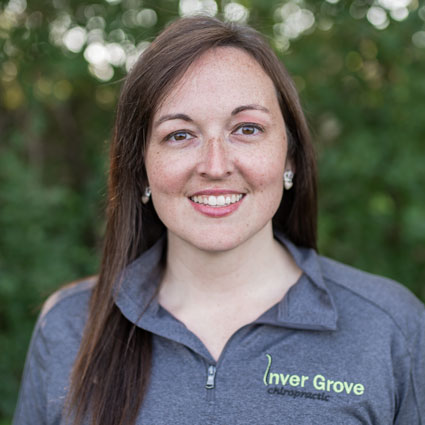 Lindsay is an IGH native. She married her high school sweetheart, Adam, in 2009; they have two daughters, and a son. In July 2014 she graduated with her Associate of Applied Science in Medical Assisting.
Lindsay has a long history with chiropractic, she received her first adjustment at age 5. Knowing the benefits of regular adjustments, her 3 children have been receiving chiropractic care since they were just a few days old.
Lindsay has been with Inver Grove Chiropractic since September 2015. She plays a key role in the day to day procedures at the clinic, she's always ready to answer your call or questions. She values being part of a faith focused environment, she enjoys hearing patients' stories of their health improving with lifestyle changes and habits they created with Inver Grove Chiropractic.
Lindsay and her family are active with their church, she enjoys cooking/baking, hunting with her husband, and spending time with her kids who she calls her "Love Nuggets."
Fun Fact, she was honored as the 2007 Miss Inver Grove Heights, and she is a huge Star Trek fan. Live long and prosper.
Beth Ann Henning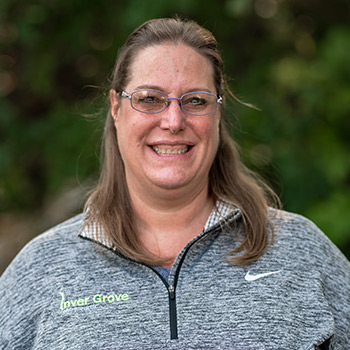 Beth Ann graduated from Sister Rosalind Gefre's School of Professional Massage in 1998. She has worked in an assortment of massage settings such as a sports/health club, mass market massage clinic and Chiropractic clinics. She prefers to work in the Chiropractic setting because of the team aspect of improving a patient's condition. Providing therapeutic massage and care to others has been her passion for over two decades.
She has two boys, one of which attends Simley High School, the other is out of school and lives on his own. In her down time she enjoys backyard bonfires with friends and kayaking.

Blake Dickinson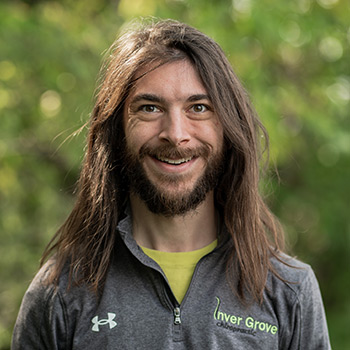 Blake is Tennessee-born, Georgia-raised, Minnesota acquainted. With Blake having experience in long term care facilities and outpatient clinics his physical therapy style is tailored for every individual, fitting the specific needs for each patient.
When not in the clinic Blake enjoys travelling with his fiancé Devyn, spending time outdoors with his dog Seeley, and watching and playing all kinds of sports.

Stephanie Santamaria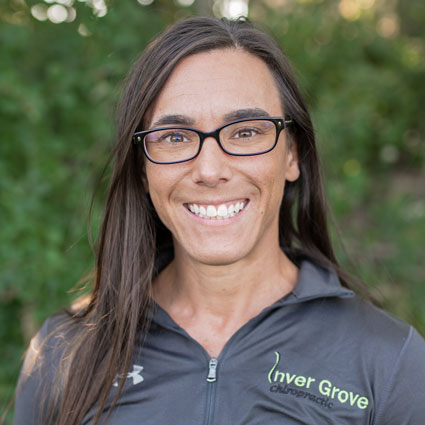 While she was never much of an athlete growing up, Stephanie became interested in health and fitness in her early 30's. (It's never too late to start!) She started with a little MMA style training then moved into weightlifting and powerlifting. She quickly developed a passion for the gym and the confidence it brought her.
Stephanie obtained her CPT certification through NASM July 2015. When the idea of competing in an NPC bodybuilding show was mentioned to her Stephanie laughed at the idea, but thought 'what the heck. I'll try it.' She began her first prep June 2015 on a wild whim to challenge herself. Stephanie fell in love with the structure, challenges and process of competition prep. Three short year later she obtained her IFBB pro status! Now she competes across the US at pro shows.
Stephanie's hard-headed, just get it done, no excuses attitude is what she attributes to her success. Stephanie's knowledge of food as fuel and nutrition for the body has helped her create customized meal plans for one's goals and teach others food is a powerful tool and not our enemy.
Stephanie enjoys helping others reach their potential and crush their goals. Nothing frustrates her more than watching people struggle and efforts wasted. Stephanie excels in using her creativity to bust through any barrier to ensure she and others succeed.

Megan Ryan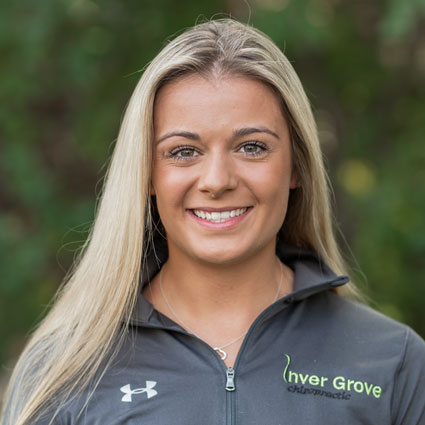 Megan is from Faribault, MN. She graduated from Union College in Schenectady NY this past spring (2021) with a bachelor of psychology and a double minor in Spanish and law & humanities. At Union College, she played Division 1 ice hockey and was captain her junior and senior year.
Megan has been with Inver Grove Chiropractic since late June of 2021.
Fun Facts, She loves her golden retriever named Dutch, and her favorite ice cream flavor is mint chocolate chip.

Boomer & Kona aka the Office Mascots!
Boomer and Kona are Dr. Ross and Dr. Amy's pups. They are at the clinic most days of the week. Boomer is a Charcoal Lab and Kona is a Great Dane. Both are extremely friendly! Patients love seeing them and getting kisses. They are great at putting patients and children at ease and making them feel comfortable. Not a dog fan? No worries, they can be put in the back room while you are in the clinic.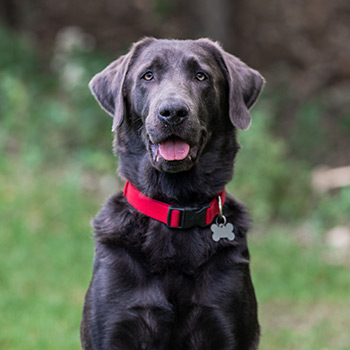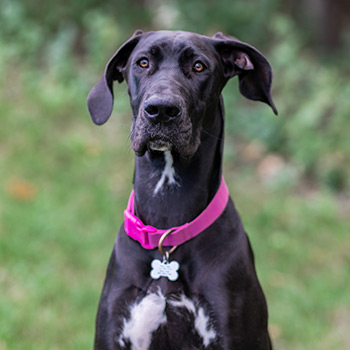 ---
Inver Grove Chiropractic Team | (651) 451-1012