Meet the Inver Grove Chiropractic Team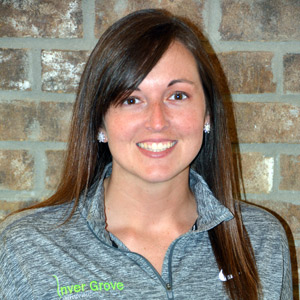 LINDSAY UNGLESBEE
Lindsay is an IGH native. She married her high school sweetheart, Adam, in 2009; they have two daughters, and a son. In July 2014 she graduated with her Associate of Applied Science in Medical Assisting.
Lindsay has a long history with chiropractic, she received her first adjustment at age 5. Knowing the benefits of regular adjustments, her 3 children have been receiving chiropractic care since they were just a few days old.
Lindsay has been with Inver Grove Chiropractic since September 2015. She plays a key role in the day to day procedures at the clinic, she's always ready to answer your call or questions. She values being part of a faith focused environment, she enjoys hearing patients' stories of their health improving with lifestyle changes and habits they created with Inver Grove Chiropractic.
Lindsay and her family are active with their church, she enjoys cooking/baking, hunting with her husband, and spending time with her kids who she calls her "Love Nuggets."
Fun Facts, she was honored as the 2007 Miss. Inver Grove Heights, and she is a huge Star Trek fan. Live long and prosper.
---
Inver Grove Chiropractic Team | (651) 451-1012